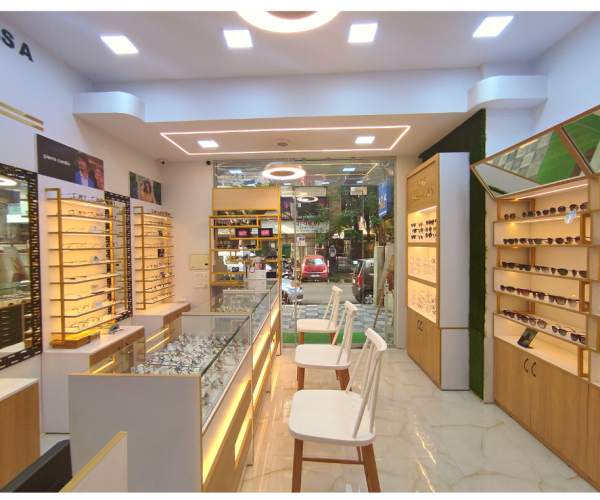 OPTICAL SHOWROOM DESIGNERS AND DISPLAY MANUFATURERS
For more than 12 years we are giving the best designs for the optical industry. with a variety of plans of standard budget to exclusive high range showrooms.
India's leading optical showroom designer. Our professional team work up the magic at PAN INDIA as per your desire. Our clients tell us, they love the personalization and the efficiency in our work, which we hold as a badge of honour. We're always innovating in our services and raising our bars of excellence to match your expectations and beyond.
With our expertise and the love from our clients we have become India's leading optical showroom designer.
Even a small optical shop, can maintain thematic consistency and leverage zones to create an engaging buying experience. That's what we believe in doing at woodonz.
PREMIUM OPTICAL SHOWROOWS
Upgrading your showroom interior adds value to your business faster than it adds costs
We offer distinctive and valuable solutions by listen to your requirements and with our experience and execution.
EXCLUSIVE OPTICAL SHOWROOMS

We are specialized in Exclusive optical showroom designing.
While designing showrooms our team is very specific about the Products classification and color combination 
3D visualisation plays a very important role in understanding that how the showroom is going to look alike from the design of unit to color concept.